Inés de León takes over from Santiago Segura in directing a sequel that also includes Paz Vega and Paz Padilla, train travelers!
Among the many things that we have to thank this next station (the one for moviegoers, although not for sessions for all audiences, Perpignan) in which it points to a franchise of railway laughs and road movie after 'Full train: Destination Asturias ' is the one of having turned Paz Vega and her namesake Paz Padilla into emulators of Dean Martin and Jerry Lewis. While the children's troupe returns to do their thing on board the carriages in the tradition of Macaulay Culkin/Kevin McCallister of Home Alone (and the camp racket of 'The Gang/Our Gang', the mythical short comedy films produced by Hal Roach ) for the solace and entertainment of the children, the two Paz travel like Martin & Lewis on their way to Hollywood from 'Loco por Anita', encountering various, and of different humorous levels, stages equivalent to cameos, old acquaintances who intervene for greater laughter ( El Cejas, the equivalent of Dick Shawn from 'The world is crazy, crazy, crazy, crazy', where he appeared briefly, and in the car, Jerry Lewis) and new characters that as soon as these monsters of comedy escape Vega & Padilla almost stole the show: that coach of jubilees starring in a gag that even improves that of Lucille Ball's stunt doubles in another (what a coincidence… Or not) road movie of laughter like 'Rats on the Run'.
Quoting with such insistence, the same with which 'A todo tren 2' seeks (finding it) the smile and loud laughter with tenacious complicity and mastery of the resources of this difficult genre, Dean Martin and Jerry Lewis is not free. Inés de León, taking over from Santiago Segura in the direction, came from a previous film, 'What are you playing for?', which was pure Lewis, the one from 'The Family Jewels' to be more exact. In her we already notice her a firm hand to orchestrate what may seem like pure anarchy and chaos (the one that also presides over 'A todo tren 2') and which is actually pure mathematics and choreography. The director once again feels very comfortable (even in her amusing nubile appearance) with these materials and endows the film with an always crescendo rhythm that never distracts you from the two adventures that complement each other, following in the footsteps… or the rails.
'Full train 2: yes, it has happened to them again' is, once again, a two for the price of one. Two comedies, let's say adult (although there is nothing more deliciously childish in how Clara and Susana behave) on the hunt for the express, and the one that takes place inside it, the apotheosis of mischief McCallister and Daniel the naughty with again a scapegoat such a great setter of barrabasadas as Florentino Fernández. However, even here there are nods for the most cinephile parents to enjoy: the espionage plot with Carlos Iglesias and Ramón Langa is unequivocally (whiter, of course) that of 'The Chicago Express', by Arthur Hiller and with Gene Wilder and Richard Pryor. Hopefully a 'Don't yell at me because I don't see you' with Paz Vega and Paz Padilla with Inés de Léon directing.
For faithful users of the comedy bonotren
​
DATA SHEET
Address: Ines de Leon Distribution: Paz Vega, Paz Padilla, Santiago Segura, Leo Harlem Country: Spain Year: 2022 Release date: 2–12-2022 Gender: Comedy Script: Santiago Segura, Marta González de Vega Duration: 84 min.
Synopsis: A year ago Ricardo and Felipe, in charge of taking the children to a camp, stayed outside the train, leaving the children inside. Clara no longer trusts them and she decides this year to personally take the children with the help of her friend Susana. However, now they will be the ones who are separated from the children due to an accident.
Source: Fotogramas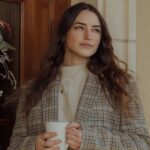 Emily Jhon is a product and service reviewer at Gossipify, known for her honest evaluations and thorough analysis. With a background in marketing and consumer research, she offers valuable insights to readers. She has been writing for Gossipify for several years and has a degree in Marketing and Consumer Research from the University of Oxford.