Park Chan-wook's films become visual and sensitive experiences, something that he has achieved once again in his new film with his rapt lyricism.
Park Chan-wook has always been an extremely virtuous and sophisticated director, an aesthete of image, a kamikaze of form. His films become visual and sensitive experiences thanks to his ability to combine an imaginative sequential planning with a prodigious editing and soundtrack through which he creates authentic compositional filigrees.
The man who was in charge of giving a new dimension to the action sequence shot in 'Old Boy' never disappoints when it comes to offering an exciting and unprecedented show, since he has the ability not to repeat himself, to treasure an explosive battery of ideas that allows you to reinvent yourself in each of your proposals. His exquisiteness and daring know no limits, nor does his ability to use language tools depending on the circumstances. For this reason, he is not surprised that 'Decision to Leave', his new great work after 'The Maiden', is once again an ingenuity in which we find an endless number of solutions on the verge of delirium that, once again, leaves you speechless. However, the fundamental thing is that all these resources (of the most varied lineage) are configured to immerse us in an immersive way in the psyche of its characters, to delve into their internal drives through obsession, fatality and sensuality in a spiral of desire and danger.
'Decision to Leave' is, like most of his filmography, a noir full of turns, with a labyrinthine essence, changes of point of view, ellipses, transitions, rhymed oral games that overlap, starring a policeman obsessed with his work and a woman suspected of murder whose perspectives between the truth and the lie, the hidden and the visible, the facts and the small gestures of a symbolic nature merge and become confused almost like a symphonic dance, a spectral and dreamlike dance . A tremendous film between the impulse of love and death, mystery and romance that takes us from the precipice to the depths at the stroke of rapt lyricism dark and tragic, as beautiful as wounded.

Let yourself be swept away by an extremely virtuous thriller with a romantic essence
​
DATA SHEET
Direction: Park Chan Wook Distribution: Tang Wei, Park Hae-Il, Park Yong-woo, Yoo Seung-mok, Kim Shin-young Country: South Korea Year: 2022 Release date: 20–01-2023 Gender: drama, romance Script: Jeong Seo-gyeong, Park Chan-wook Duration: 138 min.
Synopsis: Hae-Joon, a veteran detective, investigates the suspicious death of a man on top of a mountain. He soon becomes suspicious of Sore, the deceased's wife, while he increases his attraction to her.
Source: Fotogramas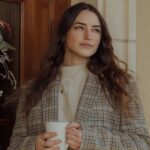 Emily Jhon is a product and service reviewer at Gossipify, known for her honest evaluations and thorough analysis. With a background in marketing and consumer research, she offers valuable insights to readers. She has been writing for Gossipify for several years and has a degree in Marketing and Consumer Research from the University of Oxford.