CRO surprises with "Wow", his new songalongside hip hop and trap referents
Argentinian like Neo Pistea, Lucho SSJ and Obie Wanshot.
"The song is about rappers who want to emulate our musical style but can't, since we're real and we're in another league," the artist explained.
And he added: "We started to compose a beat with my producer Jowa, and I quickly taped the stirrup so Neo, Lucho and Obie could join. Then Arcones, a Spanish producer, joined us, he gave the rhythm an extra turn and we were very happy with the result".
The single is released with its respective video, which was recorded in the city of Buenos Aires.
"Filming went hand in hand with my director HeadProd, we put an amazing movie in a studio, with lots of intense scenes and great visuals," CRO recalls.
Finally, it was confirmed that CRO kicks off its sold-out tour in Mexicowhere he will present his greatest hits, such as "Interstellar", "Behind Me" and "Money".
Source: Qmusica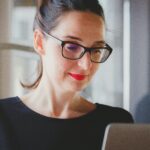 Emma Jack is a writer at Gossipify, covering fashion, beauty, lifestyle, and pop culture trends. She stays current on the latest trends and offers readers up-to-date information on what's hot in the industry. With a background in fashion journalism from Parsons School of Design, she offers a unique perspective and analysis of current trends.