Antonio Orozco returns to Argentina. And he will do it with a full program, with shows in Mendoza, Córdoba, Santa Fe, Rosario and Buenos Aires.
Consolidated as an international reference for music in Spanish and with more than 2,500 concerts between Europe and Latin America, the singer ensures a unique moment.
Last November, in fact, Antonio traveled to Argentina after several years of absence. And left a mark.
On this occasion, the Spaniard was invited by Luciano Pereyra to participate in the historic series of concerts he gave at the Luna Park stadium. And he goes on stage to perform "No hay más", the song they recorded together.
A few days later, he performed two sold-out shows at La Trastienda and was recognized by the legislature of the Autonomous City of Buenos Aires as "guest of honor".
After wrapping up his "Aviónica" tour last December, with a total of 82 concerts, Orozco embarked on a tour that will tour the main stages of ArgentinaMexico, Chile, Uruguay and Puerto Rico.
Tour dates? They are over here:
May 31, Mendoza Theater, Mendoza
June 2, Quality Space, Cordoba
June 3, Tribes, Santa Fe
June 4, El Círculo Theater, Rosario
June 8, Buenos Aires, Opera Theater
Source: Qmusica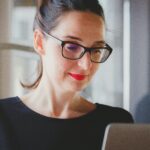 Emma Jack is a writer at Gossipify, covering fashion, beauty, lifestyle, and pop culture trends. She stays current on the latest trends and offers readers up-to-date information on what's hot in the industry. With a background in fashion journalism from Parsons School of Design, she offers a unique perspective and analysis of current trends.