Phontana, the producer of the hit of the summer who is sweeping the charts with his songs with Rei, Duki, Quevedo and BM, keep growing by leaps and bounds.
At the age of 23, his works entered the highest positions of local and international charts on platforms such as Spotify and YouTube. And there is no doubt that this is the right path.
Born in Morón, province of Buenos Aires, since 2018 he focuses his professional career as a producer and student of the Bachelor of Electronic Arts.
As of mid-2020, his career made the first jump because his figure was the key for the artist Rei to begin to become known with his first songs. In this way, working and betting together, they released the single called "Pininfarina", which a few months later would have its respective remix with two of the most important figures of national trap: Duki and Neo Pistea.
He also collaborated in the creation of songs like "Fernet" by Rei and Quevedo, "Aros 20" by Rei and Obie Wanshot, "Actitud" by Nissa and "Quisiera Remix" by Lautaro López, accumulating a catalog of more than 50 titles.
Eager to grow and continue generating success, Phontana gained experience as a DJ and live sound operator (he ended up being a Tune operator at Lollapallooza with Rei), and managed to open his own studio. recording.
From there, today, he thinks about growing and growing. And it's worth listening to.
Source: Qmusica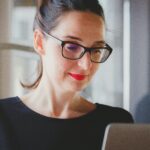 Emma Jack is a writer at Gossipify, covering fashion, beauty, lifestyle, and pop culture trends. She stays current on the latest trends and offers readers up-to-date information on what's hot in the industry. With a background in fashion journalism from Parsons School of Design, she offers a unique perspective and analysis of current trends.