The Trolls : I can't stop the feeling!
Do you know troll dolls? Created in the late 1950s, these toys have become very popular over the years. Dreamworks was not wrong to find an agreement with the company Dam Things to bring the cute little dolls to the big screen. Released in 2016 and popularized by its original song (I can't stop the feelingby Justin Timberlake), the first work of The Trolls was a major critical and commercial success.
A second part will follow four years later. If its box office figures are much lower than those of the first part, it remains a good score for a film released in the midst of the coronavirus pandemic. Above all, it allows the saga to know a third work The Trollsscheduled for this year.
A third film still colorful
Directed by Walt Dohrn (already director of the second film), Trolls 3 unveils its first images in a fully psychedelic trailer. In fact, the colors, songs and key characters of the saga will be present again. And if adults are once again likely to draw big sighs watching the film (which makes sense, since they're not the franchise's favorite target), the kids will once again be delighted.
Thus, the pop classics will once again be revisited by Poppy, Branch and the rest of the band. In addition, the two protagonists of the saga The Trolls will have as French dubbers the artists Vitaa and M.Pokora who are returning, after having rendered a good and loyal service during the second work.
Don't miss this third installment of The Trolls which already has a release date in major theaters: October 18th.
Source: Cine Serie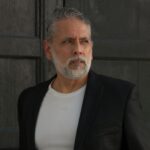 Ray Ortiz is a journalist at Gossipify, known for his coverage of trending news and current events. He is committed to providing readers with accurate and unbiased reporting, and is respected for his ability to keep readers informed on the latest news and issues.