The Los Angeles Conservancy series of the last remaining hot spots will return next month, two years after the COVID-19 pandemic.
Screenings of classic films will take place over three weekends at the Westwood Regency Village Theater (or Fox Village Theatre), which opened in 1931, and the Orpheum Theater and Los Angeles Theatre, which opened downtown in 1926 and 1931, respectively. . Each film will be followed by a question and answer session.
The series will begin at the Regency Village Theater on Saturday, June 4 at 8pm, starring Sidney Poitier. Lord with love (1967), leading actor and radio host Michael Des Bares.
Charlie Chaplin emigrant (1917) and Children (1921) Performance at the Orpheum, Sunday, June 12 at 1 pm, accompanied by renowned silent filmmaker Clark Wilson, live at the Mighty Wurlitzer Theatre.
Ridley Scott Blade Runner: The Final Cut (1982) Screens at the Orpheum, at 7pm that day, starring actors M. Emmet Walsh, Alexis Rhee and Kevin Thompson. Ross Melnik, Professor of Film and Media Studies at UC Santa Barbara, presents.
On June 18 at 2pm, George Cucore will screen at the Los Angeles Theater Women (1939), starring Joan Crawford and Norma Shearer, in a presentation hosted by author and film historian Carrie Bosamp. At 8 pm, Leonard Maltin and Jennifer Grant, daughter of Carrie Grant, will be at Alfred Hitchcock's party. Notorious (1946).
The nonprofit LA Conservancy, which works to recognize, preserve and revitalize Los Angeles County's historic architectural and cultural resources, launched the Last Remaining Seats in 1987 as a way to bring attention to the area's spectacular theaters. Tickets can be purchased here.
Source: Hollywood Reporter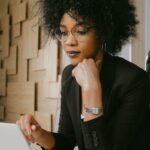 Camila Luna is a writer at Gossipify, where she covers the latest movies and television series. With a passion for all things entertainment, Camila brings her unique perspective to her writing and offers readers an inside look at the industry. Camila is a graduate from the University of California, Los Angeles (UCLA) with a degree in English and is also a avid movie watcher.