Trolls: the Netflix hit of 2022 that arrived from the cold
In December 2022, Netflix subscribers around the world were hooked on the Norwegian film Troll, directed by Roar Uthaug. The plot was set in the enchanting landscapes of Norway and told the gripping story of a paleobotanist named Nora Tidemann (Ine Marie Wilmann).
After an explosion in a mountain, a mythological creature emerged from the Earth, astonishing the first witnesses. She was then called Nora Tidemann to investigate this mysterious creature, which until then only existed in children's stories and the stories told to him by his father, Tobias (Gard B. Eldsvold). Faced with the threat posed by this stone giant, the government was forced to launch an offensive to deal with this extraordinary situation which put many lives in danger.
Remained for many weeks at the top of the ranking of the most watched Netflix programs in the world, the sequel was eagerly awaited by viewers. Let us therefore remember that the film Troll ended with an open ending, suggesting that other mythical creatures were still present on Earth…
Reassuring news
Almost a year after the first film went online, we finally have some good news Trolls 2 ! So, as reported Variety, the sequel is finally in pre-production by Netflix with the return of Roar Uthaug (The wave, tomb Raider) to the staging. The producers of the first film also return for this sequel.
Filming is scheduled for next year, with a likely release date estimated at 2025. As of now, story details for Trolls 2 they are still unknown, but it's a safe bet Nora Tidemann will once again be called upon to investigate new supernatural creatures coming from the depths of the Earth…
Source: Cine Serie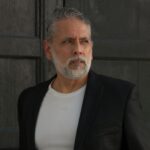 Ray Ortiz is a journalist at Gossipify, known for his coverage of trending news and current events. He is committed to providing readers with accurate and unbiased reporting, and is respected for his ability to keep readers informed on the latest news and issues.