With "The truth". This is how it started Vine flower spring. And that's literal. The actress and singer presents his new song, on which he worked with Marama and DJ Alex.
In this episode, Flor performs a powerful duet of romantic cumbia. "The Truth" captures the essence of nostalgia and sincerity, where the artist interprets the experiences and emotions that the protagonist feels towards a couple from the past.
With her voice and charisma, Flor shows that she is one of the most versatile and exciting artists on the current music scene, and the arrival of this single is new proof of its evolution and that ability to connect with your audience.
In the midst of her special participation in the "Bailando Por Un Sueño" program, the singer-songwriter once again presents a collaboration with artists with enormous experience in the industry, such as the group Marama and DJ Alex, who started the trend. with the sounds of his productions.
The single's accompanying video perfectly complements the song's emotional charge, as each image transports viewers through a love story, reinforcing the song's central message.
Source: Qmusica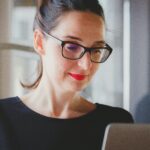 Emma Jack is a writer at Gossipify, covering fashion, beauty, lifestyle, and pop culture trends. She stays current on the latest trends and offers readers up-to-date information on what's hot in the industry. With a background in fashion journalism from Parsons School of Design, she offers a unique perspective and analysis of current trends.