After a long tour of Europe and shortly after announcing their end of year show at the C Art Media Complex, Neo Pistea presents the music video for "Inflammable".
This song composed by the artist and produced by Leandro Coca, It is part of "NEO", their latest albumand with whom he has already toured important venues in the city of Buenos Aires, such as the Niceto Club and the Teatro Vorterix, as well as the Boombastic festivals in Madrid, Asturias and the Canary Islands, Salinas Sound, BBK Live, Sabatic Fest, Salinas. Sound and Sharing Festival.
The music video for "Inflammable" is practically a movie directed by ORCO, where Neo is seen showing his acting talent.
2023 will be marked as one of the great years in the career of the reference of an entire generation. After receiving praise from audiences and critics for his new album, Neo Pistea had the honor of performing as a guest artist at Wu Tang Clan's iconic show.
Oh, and also, before going on tour in Europe, Neo made his acting debut in the series "Barrabrava."
Source: Qmusica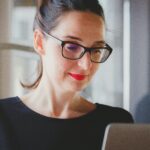 Emma Jack is a writer at Gossipify, covering fashion, beauty, lifestyle, and pop culture trends. She stays current on the latest trends and offers readers up-to-date information on what's hot in the industry. With a background in fashion journalism from Parsons School of Design, she offers a unique perspective and analysis of current trends.