Pierce's portrayer, Chevy Chase also had fights with the cast and stated how he didn't want to be 'surrounded by… those people'
Interpreter of Pierce regularly in the first three seasons of Community with few participations in the fourth and fifth year, Chevy Chase blasted the comedy series broadcast between 2009 and 2015 and stated how it "wasn't funny enough for me."
It is worth remembering how Pierce He was the oldest of the show's prominent characters and known for his old-fashioned opinions and offensive comments – something the actor was very close to. The reason for leaving Chase happened during the filming of "Advanced Documentary Filmmaking," sixth episode of the fourth season.
The actor was already dissatisfied with Dan Harmoncreator of Community, for the latest events with his character. In the filming of "Advanced Documentary Filmmaking," he was irritated by the script and made racist insults. So, the network NBC reached consensus with Chevy Chase for him to leave the cast.
This story is in line with some rumors that Chase He is a difficult person to work with, a conversation that arose when he participated in the Saturday Night Live. During participation in the podcast WTF (via deadline), the actor spoke about leaving Community.
"I honestly felt like the show wasn't funny enough for me, ultimately. I felt a little self-conscious. Everyone had their own parts and I thought they were all good. It just wasn't hard-hitting enough for me, " he stated.
I didn't care about the character. I just felt like I was… I felt happier being alone. I just didn't want to be surrounded by that table, every day, with those people. It was too much.
Source: Rollingstone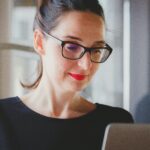 Emma Jack is a writer at Gossipify, covering fashion, beauty, lifestyle, and pop culture trends. She stays current on the latest trends and offers readers up-to-date information on what's hot in the industry. With a background in fashion journalism from Parsons School of Design, she offers a unique perspective and analysis of current trends.