NCIS: Series Fans Mourning After David McCallum's Death
The beloved "Ducky" of the series NCIS is no more: David McCallum died this Monday, September 25, at the age of 90 from natural causes, his loved ones announced. His prolific career has been marked by iconic roles, but he is best known for his unforgettable portrayal of Dr. Donald "Ducky" Mallard in the cult detective series. This news left fans and colleagues sad as they remembered the man behind the beloved character.
David McCallum was one of the last members of the original NCIS cast to remain faithful to the series since its debut. His role as Ducky, the eccentric but highly effective chief medical examiner, captured the hearts of audiences around the world. His colleagues on the show, including Mark Harmon, shared warm words to pay homage to this television veteran who dedicated much of his life to entertaining and moving viewers.
Heartwarming tributes from NCIS stars
Mark Harmon, aka Gibbs, who shared many memorable scenes with David McCallum over the years, he said in a statement provided to Expiration :
David lived a wonderful, long, rich life. I was in awe when I first met him and we were all honored to work with him on the series. My condolences go out to Katherine and her family.
Other former colleagues of NCIS they also expressed their sadness. Michael Weatherly, Anthony DiNozzo's interpreter, confided:
David McCallum knew how to make the most of every moment, both in life and on set. We raise our glasses to celebrate a funny, fantastic and genuine man. I only have three autographs: Connery, Tony Bennett and McCallum. I felt the same way as Steve McQueen in this image from The Great Escape: Wow! It's David McCallum! Nobody did it better than him. We had the chance to see him play Ducky. Sending all the love in the world to his beautiful family. Rest in peace, David.
Lauren Holly, who played the role of Jenny Shepard in NCIS from 2005 to 2015, he shared his emotion by declaring: "Rest in peace, David McCallum. You were the kindest man. Thanks for being you."
Pauley Perrette, the unforgettable Abby, paid tribute to her through a post on Instagram with several photos of their complicity over the years:
Oh David. That life. What a legend. What an adventure. And your legacy, which will continue to exist (…) your love for your family, I send all my thoughts to Katherine, children and grandchildren, this is what you loved most in life.
Brian Dietzen, the interpreter of Jimmy Palmer, the medical examiner, expressed his sorrow by writing: "Such a kind person and exceptional talent. We miss you beyond words, my friend. My heart breaks today. Thanks for everything. Sending all my love to the McCallum family."
Source: Cine Serie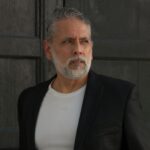 Ray Ortiz is a journalist at Gossipify, known for his coverage of trending news and current events. He is committed to providing readers with accurate and unbiased reporting, and is respected for his ability to keep readers informed on the latest news and issues.