After revealing TOEI Animation Europe and Anime Factory to be brought premiered at Lucca Comics & Games 2022 the biggest One Piece event never seen in Italy and announced the presence of the director, the master Gorō Taniguchiwho will be there on Saturday October 29 at the national premiere of the film One Piece Film: Redthe organization of Lucca Comics & Games 2022 presents all the incredible initiatives that await us in Lucca from 28 October to 1 November to participate in a unique celebration and may break some records.
One Piece Film: Red has broken all records in 2022: best film of the One Piece franchise, best anime film of 2022, more than 10,000,000 admissions in Japan, more than 1,000,000 admissions in French Europe. Toei Animation wants to be linked with Lucca Comics & Games 2022 to bring Italian fans of One Piece the greatest experience to celebrate what it is, without a doubt, the year of One Piece!
One Piece Film: Red brings pirates, fans and sailors to the island of Elegia for a great celebration. Also, all One Piece fans present in Lucca, whether in cosplay or not, can enjoy the festival by having One Piece Film: Red throughout the city and enjoy all the planned activities, carried out with many partners.
The Italian premiere of One Piece Film: Red will be graced by the presence of very special guests: the film's director, Goro Taniguchi, and the Animation Director, Masayuki Sato. The event is not to be missed, with all the activities organized for One Piece Film: Red.
"We believe that this is the best time to hold this event in collaboration with Lucca Comics & Games. It will be a very important moment of celebration as well as for one piece And One Piece Film: Red. It's also our way of expressing our gratitude to our fans and celebrating with them one pieceone of the biggest brands in the world of entertainment "he underlines Ryuji KochiPresident of Toei Animation Europe.
"Everything that goes around one piecebut especially in the preview of One Piece Film: RED, is about hope, HOPE, the theme of the 2022 edition. Hope for a better future, hope for the next, hope to be with other fans like us, all in one place, to celebrate the same passions, to share moments and experiences with enthusiasm and a great gratitude, one of the five main values ​​of Lucca Comics & Games. Those values ​​that communities, more than anyone else, can appreciate and strengthen. It is in this spirit that we are honored to host in our cultural program not only the preview, not only the great international guests, but above all the initiatives and fans of one piece that will definitely make this vintage unique". He added Emanuele VietinaDirector of Lucca Comics & Games.
"It is an honor to launch the official campaign of one piece for the theatrical release of the film in cinemas throughout Italy "he also announced Umberto BettiniCountry Manager Plaion Italia.
Below, from Press releasehere are all the events prepared for Lucca Comics & Games 2022:
EXCLUSIVE EVENT
October 28: Celebrations begin with a special screening by Crunchyroll's partners and friends

three special episodes of One Piece

dedicated to Luffy, Uta and Shanks! Details will follow shortly.
After the screening, at 7:30 pm, in a special location you can attend a show with sounds and lights: UTA live from Budokan projection at night! Details will follow in the next few days.
October 29: Italian premiere of One Piece Film: Red at Cinema Astra, Piazza del Giglio. The Italian premiere of One Piece Film: Red it is in the original language with subtitles and in the presence of: Goro Taniguchi: Director; Masayuki Sato: Animation Director and Character Designer; Hiroaki Shibata: Producer.
The screening will be preceded by red carpet official in the presence of Japanese guests and part of the Italian cast, as well as celebrated with gadgets and special effects.
Red Carpet starts at 3pm. The ticket price for the premiere of One Piece Film: Red it is included with the Lucca Comics & Games ticket valid for Saturday 29 October. Details on how to book premiere tickets will be announced in the coming days.
October 30:

Interview with Taniguchi san

at the Teatro del Giglio. In parallel, Sato san

live drawing session

. The time of the event will be announced shortly.

October 30: Luffy's crew, One Piece fans from all over Italy, listen to our song and gather in front of Luffy's Wolf that will guard the city walls of Lucca! The cooperation of all fans is necessary to do the greatest One Piece karaoke in history!
Come, cosplayers or simple sailors, and sing with us to send a special message to sensei Oda to thank him for creating our dream.
We'll play karaoke with you and then we'll sing as loud as we can, together the historic opening theme song of one piece"We are"!
The event will depend on the presence of the great guide of Emanuela Pacottoaka WE!
A musical parade will bring you all back to the stands one piece. The event starts at 2:30pm.
October 30:

signature of autographs

of Taniguchi san and Sato san in the stand One Piece Film: Red. The event will be a 45 minute session. Autographs will be signed on a special shikishi prepared by Toei Animation in a drawing by Sato san.
The time of the event will be announced later.
FANS ACTIVITIES, DAILY
Here is the list of events and activities that Lucca Comics & Games fans can experience every day.
Photo booth

on the stand One Piece Film: Red and on the walls.
Treasure hunt One Piece Film: Red x Lucca Comics and Games.

Hunt for hidden characters

– Where are Luffy, Uta and Shanks? An additional treasure hunt in three secret locations within the city.

See the pirates! (and tag One Piece on social media!)

Search and choose your favorite character from One Piece Film: Red at 38 street lamps! See below for details.

Shop exclusive products

: you will find a shop inside the stand of One Piece Movie: Red, with special and exclusive products directly from Toei Animation along with a selection of products from our partners, including Bandai, Funko, Abysse Style, Clementoni, Panini and others.

Challenge the pirates

! Come and play with One Piece characters and win tickets in our lottery! Just inside the stand One Piece Film: Red!

Lottery

: participate in the lottery at the stand One Piece Film: Red to win lots of prizes!
Look

exclusive videos

in One Piece Film: Red, Uta, Ado and interivste with Taniguchi san and Sato san about the new blockbuster movie! Just inside the stand One Piece Film: Red!
REASURE HUNT ONE PIECE FILM: RED X LUCCA COMICS & GAMES 2022
Every day, fans will receive a branded map of Lucca Comics & Games One Piece Film: Red x Lucca Comics and Games 2022.
On the map, each participating One Piece partner booth will be represented by a member of the Straw Hat Crew + special guests.

Fans must go to each participating booth to receive a stamp on the map.

Once completed, they will need to post a picture of the movie poster One Piece Film: Red which is on one side of the stand One Piece Movie:

red to receive exclusive redemption.
Redemptions will vary according to the number of stands and stamps collected.
For those who complete the treasure hunt there will be an exclusive gadget One Piece Film: Red x Lucca Comics and Games. In addition, they will participate every day in obtaining 3 mega bags with One Piece products worth more than 300 euros.
All participants will receive, along with the map, a cardboard straw hat to wear.
The map and the straw hat will be distributed next to the stand One Piece Film: Redand at the stands of One Piece partners present in the Japan Town area.
HUNT FOR HIDDEN CHARACTERS
Uta, Shanks and Luffy are hidden within the walls of Lucca!
We know where they are, but we won't tell you!
Find the secret lair in the three main characters of One Piece Film: Red.

If you find them, take a picture of them and post them on Instagram as STORY tagging One Piece. There is a very special reward on the stand One Piece Film: Red if you have found all 3!
BEWARE OF THE PIRATES!
In addition to the Treasure Hunt map, another map will be shared featuring 38 (THIRTY-EIGHT) characters from One Piece Film: Red.
Spot pirates literally all over the city of Lucca! 38 banners, one for each character, will be hung from 38 lampposts within the city walls.
Take a picture and mark the ones you see on the map, if you see them all go to the One Piece stand and claim a prize!
Either way, take a picture of your favorite pirate and post it online using One Piece hashtags!
Source: Red Capes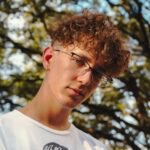 Benjamin Smith is a fashion journalist and author at Gossipify, known for his coverage of the latest fashion trends and industry insights. He writes about clothing, shoes, accessories, and runway shows, providing in-depth analysis and unique perspectives. He's respected for his ability to spot emerging designers and trends, and for providing practical fashion advice to readers.