They say the company of two and three is a crowd. But that doesn't seem true. At least in "El Plan", L-Gante's new song, and in which he had the collaboration of Emilia and Rusherking.
The release date is today. Thursday, November 30, at 10 p.m. Not a minute before, not a minute later.
And the announcement was made by the king of cumbia 420 himself through his Instagram account. Yes, L-Gante released a brief preview of what the music video will be which has the three artists as protagonists.
In the clip, just a few seconds, you can see the three singers inside a sheddressed in lots of leather and ready to blow it all up.
"What's the plan? Tomorrow 10:00pm @rusherking @emiliamernes," L-Gante wrote to warm the mood.
And to, of course, repeat the success he had with "El Último Romántico", the single that caused a stir due to the participation in his Wanda Nara video.
Will he get it?
Source: Qmusica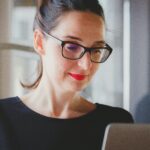 Emma Jack is a writer at Gossipify, covering fashion, beauty, lifestyle, and pop culture trends. She stays current on the latest trends and offers readers up-to-date information on what's hot in the industry. With a background in fashion journalism from Parsons School of Design, she offers a unique perspective and analysis of current trends. Emma has been writing for Gossipify for several years and is known for her in-depth coverage of the industry.