Source: pixabay.com
A bit of history
You know them by the name of jeans, jeans or jeans, either way, they are always pants made of denim. Their father is Levi Strauss, who came to America at the height of the gold rush. People who fell for the vision of getting rich quick lived in harsh conditions, so when Levi came up with the idea of ​​celtovin pants, the gold diggers immediately liked them. You could get them for just a dollar and the original model is still being produced today. In the fifties of the last century, jeans were discovered by the American youth and gradually everyone fell in love with them. Today, we can't imagine our wardrobe without them.
Everyone chooses
Even if their shape, color and cut change over time due to fashion trends, they are still with us. And so we already wore skinny jeans, skinny jeans, wide pants, ripped even to the bell. The classic blue color was replaced by a constellation of various colors, from the popular black to white to pink, and there were also stripes. However, blue jeans remain an immortal classic. But let's not just stop at jeans, skirts or stylish dresses have gradually started to be made from denim, overalls are also fashionable and we must not forget the classics in the form of a denim jacket or shirt.
Trends for this fall and winter
For this autumn and winter, designers have chosen wide trousers and straight cuts as must-haves, they are still wearing bell-bottom trousers and you can't go wrong with a shortened length. If you want to be really trendy, then you should put slims aside for a while, but don't despair, they will surely come back into fashion soon. Designers also love the combination of denim, so it's ideal to bring out two denim pieces, but you don't have to match the colors together. Here you have a completely free hand to choose. Did you like the extravagance of ripped jeans? Then you can be completely calm, because they are still fashionable for the umpteenth season and it seems that they will not just disappear from our wardrobes.

Source: pixabay.com
Colors and accessories
Although the classic blue is still leading, for this fall fashion designers also reached for other colors. Chocolate brown, beige and old pink are hits. Even in autumn, pastel colors remain in the foreground, brightening otherwise gloomy days. You'll be stylish if you reach for low-rise jeans and complement them with some interesting details. Yes, the 80's and 90's are back, so feel free to bring out the washed out jeans, the mold and some patches won't hurt.

Source: pixabay.com
It goes with everything
The real advantage of denim is that it can be combined with anything. With sneakers or a shoe on a high platform, you can go out with friends or to a party. With high boots and a soft blouse or shirt, go to work or to a meeting. And if you are looking for some accessories, then try reaching for a denim backpack or denim boots, they are also stylish and chic.

Source: Moda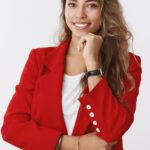 Mary William is a fashion writer at Gossipify, known for her in-depth analysis and commentary on the latest trends and industry news. She has a passion for fashion and offers readers a unique perspective with her writing. A graduate of Parsons School of Design, she has years of experience in the industry, and is always on the lookout for the next big thing.