That 20 years is nothing… A few days ago Two decades have passed since the release of the famous album "Siempre Es Hoy" by Gustavo Cerati. And to celebrate this anniversary the short documentary "Impossible Things: 20 years after Siempre es hoy" has been released.
It is a production of Studio Casablancas and Sony Music Argentina, which is already available on YouTube, on the Filtr Sur channel.
"Siempre Es Hoy" was released in 2002 and was the work that followed "Bocanada", "11 symphonic episodes" and the soundtrack of "+ bien".
Gustavo wanted to incorporate all the new sounds that appeared in rock, pop and electro. His idea was to make songs with strength and vitality, but also with subtlety and elegance.
The result It was a big album, with 17 songs and 70 minutes of music. Originally, it was to be a double disc, but the economic crisis of 2001 forced everything to come out on a single CD. The vinyl reissue was double. As a detail, a year later "Reversiones de Siempre es hoy" was released, with remixes by Miranda!, DJ Zuker, Adicta, Leo García, Capri, Leandro Fresco and Gustavo Lamas.
list of songs included hits like "Impossible Things", "Karaoke" and "Artifato", who has played a lot on the radio. There were also great songs like "I live", "I was born for this", "I love leaving you like this" and "Your scar on me".
The guests of "Siempre Es Hoy" surprised by the variety: from Charly García to Domingo Cura, a legendary folk percussionist. There was also the Chilean rapper Camilo Castaldi, from the group Los Tetas. And in the production was Toy Hernandez, of the Mexican group Control Machete.
As for its stable musicians, Leandro Fresco, Flavio Etcheto, Fernando Nalé, Pedro Moscuzza and DJ Javier Zuker took part in the recording.
Tracklist "Siempre Es Hoy":
1- Impossible things
2- I don't believe you
3- Artifact
4- I was born for this
5- I love leaving you like this
6- Your scar on me
7- Light signals
8- Karaoke
9-Sulky
10- House
11- Camouflage
12- Altar
13- Ivory Tower
14- Ghost
15- Alive
16- Southeast
17- Nice
Source: Qmusica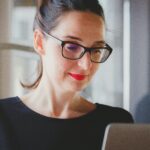 Emma Jack is a writer at Gossipify, covering fashion, beauty, lifestyle, and pop culture trends. She stays current on the latest trends and offers readers up-to-date information on what's hot in the industry. With a background in fashion journalism from Parsons School of Design, she offers a unique perspective and analysis of current trends. Emma has been writing for Gossipify for several years and is known for her in-depth coverage of the industry.