Don Omar presents "Grateful", his new song and with which he invites us to reflect on what it is really like to live in abundance.
As if it were a wish list to achieve and to present music that demonstrates the stage of reflection, versatility and maturity in which he currently finds himself, Don Omar confirms that he is artistically living a moment of fullness with "Agradecido".
Thus, he clarifies that beyond the pursuit of occupying the top positions in the rankings and receiving awards for his performances, there is currently only room to create and perform the music that fills him.
"Grateful" is a new version of the theme written by Wiso G. And It is accompanied by its corresponding video in which the singer opened up about a past "professional crisis" for the first time.which led him to pause his brilliant career a few years ago.
"At one point I said, I don't want to be Don Omar. And that made me melt. I feel grateful for everything I don't deserve. I live grateful for having grown up, for having made mistakes. I'm grateful that I fought my demons," he explained.
"Agradecido" features the powerful voice of Don Omar with an urban "beat" mixed with strings from the Venezuela Strings Recording Ensemble (VRSE) and musical arrangement by Raniero Palm and Jesús David Medina.
Source: Qmusica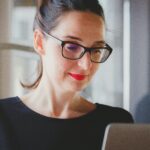 Emma Jack is a writer at Gossipify, covering fashion, beauty, lifestyle, and pop culture trends. She stays current on the latest trends and offers readers up-to-date information on what's hot in the industry. With a background in fashion journalism from Parsons School of Design, she offers a unique perspective and analysis of current trends.