During the conference where James Gunn announced the movies and TV series of the first chapter of the new DC Cinematic Universe (all ads are here)titled Gods and monstersthe sequel to The Batman Of Matt Reevescurrently titled The Batman: Part 2.
The film will be part of the new label DC Elseworlds, a category of DC Studios that will contain all movies and TV series unrelated to the main narrative of the new DC Universe by James Gunn and Peter Safran. Just like in comics, even in cinema there are non-canonical alternative stories and will take place in alternative universes. The movie with Robert Pattinsonalso directed by Reeves, will hit theaters worldwide on October 3, 2025.
So James Gunn presents the new DC Elseworlds label: "DC Comics is a multiverse, and we're only going to focus on one universe in that multiverse. But if any product doesn't belong in our DC Universe, we'll make it very clear. So films for an adult audience like Joker by Todd Phillips, or the animated series for children Teen Titans Go! they will be under the DC Elseworlds label, as they already do in the comics."
Among the products of the newborn label DC Elseworldsbeyond The Batman: Part 2we can find it too Joker: Folie à DeuxTodd Phillips' film sequel starring Joaquin Phoenix and Lady Gaga to be released on October 3, 2024, The penguinspin-off series of The Batman starring Colin Farrell, the animated series Teen Titans GO! and the film of Superman produced by JJ Abrams, written by Ta-Nehisi Coates.
Source: Various
Source: Red Capes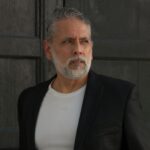 Ray Ortiz is a journalist at Gossipify, known for his coverage of trending news and current events. He is committed to providing readers with accurate and unbiased reporting, and is respected for his ability to keep readers informed on the latest news and issues.