"THE FORMULA!!!!!!!! AVAILABLE NOW @MarcAnthony 🔥🔥🔥 THE DON JUAN ERA HAS BEGUN ⭐" Maluma wrote on his official Instagram account to promote the launch and release of this new collaboration.
Maluma And Mark Anthony have teamed up with talent to release an unreleased song, "The formula".
It's a sauce in which artists revel in the fusion of their extraordinary voices, lyrics that will conquer all the hearts that have not found the formula to conquer a love, and a catchy beat that will get the world dancing.
This new piece, which will be part of the next discographic production of the Colombian, was written by Juan Luis Londono Arias (Maluma), Marco Antonio Muniz (Mark Anthony), Sergio George, Edgar Barrera, Kevin Mauricio Jiménez, Bryan Snaider Lezcano, Justin Quiles and René David Cano.
The video was shot in the recording studio The successful factory In Miamiunder the direction and production of Royalty Films. It captures everything that happened in the recording studio while creating the song, the artists, producers, songwriters, backing vocalists and musicians involved in the song.
Source: Qmusica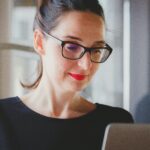 Emma Jack is a writer at Gossipify, covering fashion, beauty, lifestyle, and pop culture trends. She stays current on the latest trends and offers readers up-to-date information on what's hot in the industry. With a background in fashion journalism from Parsons School of Design, she offers a unique perspective and analysis of current trends.