Navarone Garibaldi, 35-year-old musician reveals that he spent a month living with his mother to get rid of drugs
Navarone Garibaldison of Priscilla Presley, revealed how he got rid of his addiction to fentanyl, a synthetic opioid 50 times stronger than heroin and 100 times stronger than morphine. The 35-year-old musician toldPeople who spent a few days with her mother to help her detox.
When COVID hit, I wanted to go there and see her for more than three or four days. I didn't want to have to bring a pound of fentanyl with me or wherever I went," he says. "And I thought, 'Let's see how bad this can get.'"
After days off the drug, Navarone began to see life differently: "It almost feels like a different life," he says. "The whole world just got so much better."
The musician also revealed that his drug problem began in his teens, with heroin.
"I didn't think it would be a problem if I used it once every three months or so." He later became addicted to fentanyl.
"I was under the impression I was using heroin, but it turned out to be fentanyl," he says. ". I got so hooked I needed it every 45 minutes"
Source: Rollingstone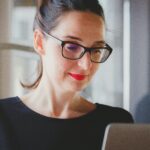 Emma Jack is a writer at Gossipify, covering fashion, beauty, lifestyle, and pop culture trends. She stays current on the latest trends and offers readers up-to-date information on what's hot in the industry. With a background in fashion journalism from Parsons School of Design, she offers a unique perspective and analysis of current trends.