______________________________
Following the current agenda, RIVE GAUCHE "Tsvetnoy" held a discussion "The Real Russian Brands" with the founders of Russian cosmetic and perfume brands. The meeting was moderated by Andrey Malakhov. Bright market players took part in the discussion: Natalia Rakoch, founder of the Russian Beauty Guru brand; Kristina Suderevskaya and Dmitry Serov – founders of the brand "Krasnopolyanskaya cosmetics"; Elena Vlasova is the Head of Marketing and Development of Private Labels at RIVE GAUCHE, as well as Konstantin Shilyaev and Yaroslav Simonov, the founders of the Russian perfume brand Fakoshima.
How and from what the current beauty market in Russia is built – the participants in the discussion tried to answer this question. Andrey Malakhov discussed with the guests the main difficulties faced in the current conditions, talked about solutions, as well as the prospects for the formation and development of Russian brands. The readiness of their support was expressed by the President of the group of companies RIVE GAUCHE Edgar Shabanov.
Source: Hellomagazine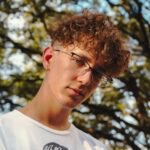 Benjamin Smith is a fashion journalist and author at Gossipify, known for his coverage of the latest fashion trends and industry insights. He writes about clothing, shoes, accessories, and runway shows, providing in-depth analysis and unique perspectives. He's respected for his ability to spot emerging designers and trends, and for providing practical fashion advice to readers.