After being caught enjoying a night out in the presence of two women, Neymar's press office said they saw nothing wrong with the images released.
"Nothing serious. It's no secret that he went to Barcelona to see Davi and also for Carol's son's birthday [Dantas]. And then they went with their friends to that place. As far as I know they are dating. If I find out otherwise, I will let you know", reads the statement sent to journalist Lucas Pasin by the UOL portal.
Source: Terra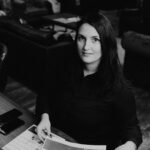 I am Amanda Gans, a motivated and ambitious professional in the news writing industry. With over five years of experience in this field, I have developed an eye for detail and an ability to craft stories that captivate readers. I currently write for Gossipify, where I specialize in beauty & celebrities news. My passion lies with exploring the world of beauty through writing, interviewing experts and developing articles that are both informative and entertaining.