______________________________
Kylie Jenner and Travis Scott are not very happy with the choice of the first name of the second child. According to Page Six, a year after the birth of their son, the couple are ready to officially change their name from Wolfe Jacques Webster to Air Webster. The celebrity parents said they "regret the initial choice of the name" and now that they "have had the opportunity to spend time with their child" they believe the name Air Webster "suits their son better."
In February 2022, Kylie Jenner and Travis Scott became parents for the second time. At first, the boy was named Wolfe, but a few days later, the parents decided that the chosen name did not suit their son. The model admitted that for a long time she could not decide on the name of the baby, because Travis Scott was constantly coming up with new options.
In January 2023, Jenner posted a series of pictures on her personal blog in which she poses with her son in her arms, and told subscribers that the boy finally had an official name.
Air, — the star signed the post laconically.
Recall that now in the relationship of the spouses, not everything is smooth. Against the background of the news about the next breakup of Kylie Jenner and Travis Scott, close friends of the couple do not rule out their reunion. An insider recently contacted Us Weekly to explain why Kylie and Travis' company doesn't believe their relationship is over.
Source: Hellomagazine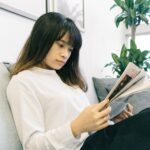 Ashley Fitzgerald is a journalist and author at Gossipify, known for her coverage of famous people and their lives. She writes about a wide range of topics, including celebrities, influencers, social media stars, and public figures. Her articles are known for their in-depth analysis and unique perspective. She is respected for her ability to keep readers up to date with the latest news and trends of the famous people.