______________________________
On the eve of the world celebrated one of the most important cultural and religious holidays – St. Patrick's Day, the heavenly patron of Ireland. And the British royal family is no exception. On this day, Kate and William, for the first time in the status of the Prince and Princess of Wales, took part in the solemn parade of the Irish Guards, of which Middleton has recently been a colonel. But the release of the royal couple was not so much due to new titles, but thanks to Kate's unexpected outfit.
Traditional for St. Patrick's Day shades of green, which is usually worn by all the celebrants (including world leaders), the Princess of Wales preferred bright turquoise monochrome. She paired an elegant turtleneck military-style coat dress with geometric pleats at the shoulders and a row of covered buttons from Katherine Walker with emerald diamond-set drop earrings and a charming hat custom-made by London-based designer Jane Taylor for $1,496 (slightly more). 115 thousand rubles)). By the way, Middleton shoes are a pair of suede pumps with the heels of Kate's favorite brand. Gianvito Rossi cost half as much – $ 775. And the only green element in her outfit was the Irish Guards shamrock brooch, which is believed to have been created in 2000 and loaned to the royal ladies for the annual event.
It is worth noting that this is not the first time Kate Middleton has violated the "green tradition" of the holiday. In 2015, she appeared in public dressed from head to toe in shades of brown. Then the wife of Prince William was pregnant with Princess Charlotte, so she was forgiven for not complying with the accepted dress code.
Source: Hellomagazine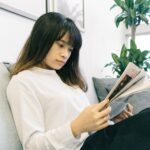 Ashley Fitzgerald is a journalist and author at Gossipify, known for her coverage of famous people and their lives. She writes about a wide range of topics, including celebrities, influencers, social media stars, and public figures. Her articles are known for their in-depth analysis and unique perspective. She is respected for her ability to keep readers up to date with the latest news and trends of the famous people.