______________________________
Last year, Ben Affleck and Matt Damon's longtime friendship culminated in the creation of their own production company, Artists Equity. Their first film "Air" – a story about the collaboration between Nike and basketball player Michael Jordan – will be released in foreign distribution in April. In this project, Affleck not only directed the film, but also played the co-founder of the Nike brand Phil Knight, and Damon played the role of the head of marketing Sonny Vaccaro. Together with them, actress Viola Davis will appear on the screen, recently received the prestigious EGOT title. But there was another big name that remained behind the scenes.
Presenting "Air" at the festival in Texas, Affleck admitted that Jennifer Lopez also had a hand in creating the tape.
Jen gave the film some great lines. She knows a lot about how fashion develops through culture. She helped me explain that part of the reason Jordans are so important is because in the United States culture and style is 90% black.
Meanwhile, in anticipation of the premiere, Ben and Matt are already preparing for their next project, which, according to Affleck, will also not be without family ties – this time Jennifer Lopez will play one of the main roles in the sports drama "Unstoppable", on which Now the star duo is working. And this can already be called a significant event. The film, which was based on the real life story of American wrestler and champion Anthony Robles, who was born with one leg, will become their first official collaboration after their wedding in 2022. The last time Jen and Ben worked together was on the set of Gigli in 2003. Although the couple's first collaboration did not receive adequate critical acclaim, it was a rewarding experience for both. Speaking to reporters, Affleck said he was looking forward to working with Lopez again:
I think she's amazing. I think she is a great actress. It is always interesting to work with her.
Source: Hellomagazine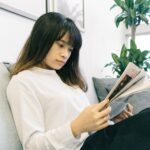 Ashley Fitzgerald is a journalist and author at Gossipify, known for her coverage of famous people and their lives. She writes about a wide range of topics, including celebrities, influencers, social media stars, and public figures. Her articles are known for their in-depth analysis and unique perspective. She is respected for her ability to keep readers up to date with the latest news and trends of the famous people.