Wagner Santiago participated in one of the editions of the reality show and was one of the first to make money on nudes
The former BBB Wagner Santiago is making money from nudes and videos on adult platforms. At the age of 40, she revealed that it all started with "foot pictures" during the pandemic, and then the artist received more requests.
"In less than six hours I had already sold about 50 packs, it was a domino effect in a random day. I started doing it in the 'dropper' there through social media and I was losing control, then the girl who works with me he mandated to go into a platform and professionalize it," the former BBB said in the gay.blog.
In addition to improving their status, Wagner revealed that with the money he receives from content on the platforms, he can provide better care for his daughter.
"Today I make a lot more money than I did from advertising at the height of the BBB. Also, I can provide better financial assistance to my daughter, who is 15," she said.
"So for me the autonomy that the sale of content brought me was one of the greatest achievements. I no longer need to count coins, you know?" concluded Wagner, who attended Gleici Damasceno, champion of BB 18.
Source: Terra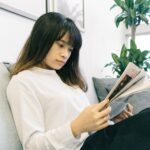 Ashley Fitzgerald is a journalist and author at Gossipify, known for her coverage of famous people and their lives. She writes about a wide range of topics, including celebrities, influencers, social media stars, and public figures. Her articles are known for their in-depth analysis and unique perspective. She is respected for her ability to keep readers up to date with the latest news and trends of the famous people.