"And after being able to communicate what I've been holding on to for an extremely long time, I feel so blessed," she said in the social media caption.
Singer Britney Spears used her social networks to share the moment she spent with her mother, Lynne Spears, after more than 14 years of not sharing an afternoon coffee together. All this because of the long quarrels and disagreements he had with his family, especially with his father, Jamie Spears, who had Britney's guardianship for more than 10 years after the singer's mental health crisis.
"My sweet mum showed up at my door yesterday after 3 years…it's been so long…in a family there are always things to work out…but time heals all wounds! And after I was able to communicate what i've been holding for an extremely long time i feel so lucky that we were able to try and make things right!i love you so much!ps..i'm so lucky that we can have coffee together after 14 years!!! Let's go shopping later!" she said.
Source: Terra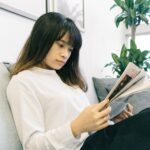 Ashley Fitzgerald is a journalist and author at Gossipify, known for her coverage of famous people and their lives. She writes about a wide range of topics, including celebrities, influencers, social media stars, and public figures. Her articles are known for their in-depth analysis and unique perspective. She is respected for her ability to keep readers up to date with the latest news and trends of the famous people.