The other day, Leonardo DiCaprio was noticed in the company of a new lover. The tabloids suggest that the Hollywood actor sunbathed on a yacht with model Megan Roche. It is worth noting that the catwalk star is only 22 years old, and DiCaprio turned 48 last year. You can see photos in our Telegram channel.
The paparazzi photographed Leonardo in Ibiza. The actor looked relaxed and at ease as he strolled across the deck. Meghan showed off her slim figure and wore a navy blue swimsuit, low-cut joggers and a shirt. By the way, TMZ writes that Megan is a friend of Gigi Hadid. And with her, DiCaprio was previously credited with an affair. The company spent several hours on board, after which they visited a local restaurant.
Recently, insiders reported that DiCaprio spent time with Irina Shayk. The Titanic star and top model attended Naomi Campbell's birthday party at the Cannes Film Festival. Irina also attended the premiere of the new film "Killers of the Flower Moon". In the spring, both were at Coachella, although officially they are just friends. 37-year-old Irina is much older than the artist's companions – Leo usually dates girls under the age of 25.
Recently, American TV presenter Whitney Port spoke about a short romance with a famous actor in an interview with Dear Media. In a conversation with reporters, the girl shared the details of her acquaintance with DiCaprio. They first met at a nightclub. Leo and Whitney exchanged phone numbers and corresponded for 6 months.
Source: Hellomagazine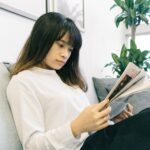 Ashley Fitzgerald is a journalist and author at Gossipify, known for her coverage of famous people and their lives. She writes about a wide range of topics, including celebrities, influencers, social media stars, and public figures. Her articles are known for their in-depth analysis and unique perspective. She is respected for her ability to keep readers up to date with the latest news and trends of the famous people.