The presenter once again thanked the public for their support after being attacked by her husband
The presenter Ana Hickmann42 years old, continues to grow stronger after reporting her husband, Alessandro Correa, 52, for domestic violence. On Sunday 19th she told her fans that she managed to smile after the episode and that her son Alezinho surprised her by putting her in his prayers.
"Hello class. I must say that today was a beautiful day. Together with my son for the first time we managed to smile a little. The days are very difficult, but this mother here is fighting. Today, in my son's room prayer, asked dad from heaven to help mom solve all problems. I have more than one child, I have an angel in my life. And he fills me with energy to continue. I'm not a super woman. But I wanted "to say I won't let my guard down. Thank you so much for all your support," she wrote, via her television channel on Instagram.
Then, through an audio broadcast on the television channel, Ana thanked the public for their support.
"To say goodnight, I will record this audio for you here. Thank you, thank you so much for all the support, for all the love, for every hug I have received both here on the digital network and in person. Know that this woman here, this mother, you will fight, you will fight for your little one, you will fight for life, you will fight for joy. Tomorrow is a new day and I count on you by my side."
What happened to Ana Hickmann?
The host made national headlines last week by suing her ex-husband for assault. She registered a complaint against Alexandre for domestic violence at Itu Police Station (SP).
According to the police report, around 3:30 p.m., Ana was in the kitchen of her home, with her husband, the couple's 10-year-old son and employees, when she and Alexandre started arguing. The situation would have frightened the boy, who left the room. Alexandre then pushed the presenter against the wall, threatening to attack her with headbutts. Ana then managed to push him away and when she tried to take her cell phone, which was in an outside area, to call the police, he closed a sliding door on her arm.
Rumors suggest that the presenter intends to file for divorce soon. So far you have not given interviews on the subject, you have limited yourself to speaking briefly on the subject Nowadaysfrom the Documentation. He is believed to be negotiating a relationship with the Spectacular Sundaybut nothing has been confirmed yet.
Source: Terra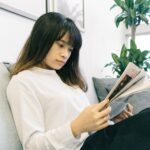 Ashley Fitzgerald is a journalist and author at Gossipify, known for her coverage of famous people and their lives. She writes about a wide range of topics, including celebrities, influencers, social media stars, and public figures. Her articles are known for their in-depth analysis and unique perspective. She is respected for her ability to keep readers up to date with the latest news and trends of the famous people.