______________________________
On Thursday, November 24, Queen Consort Camilla personally delivered Paddington teddy bears and other soft toys to children, which subjects left along with flowers and notes of condolence after the death of Queen Elizabeth II at Buckingham Palace. Within the walls of the Barnardo's Children's Charitable Foundation in London, in honor of the arrival of His Majesty's wife, a big holiday was arranged with refreshments. There, the Queen was joined by actors Hugh Bonneville and Madeleine Harris, who played Mr Brown and Judy Brown in the Paddington film franchise.
For the visit, Her Majesty chose a midi coat dress in her favorite emerald color, to which she picked up black high boots with heels and an emerald bag to match the look. Camilla had an unusual brooch in the form of a mockingbird on her chest. This piece is from the Van Cleef & Arpels brand from the Lucky Animals collection. She also wore a gold chain with several pendants, pearl earrings and a bracelet – also Van Cleef & Arpels.
Recall that many began to associate the character of a children's film with Elizabeth II after a touching video was shot for the monarch's Platinum Jubilee this summer. In it, Elizabeth and Paddington met for a cup of tea. You can watch the video in our Telegram channel.
Also in May of this year, Queen Elizabeth II opened a new rail line at Paddington Station. And after her death, Paddington teddy bears became one of the most popular souvenirs – they were sold out in a matter of hours.
Source: Hellomagazine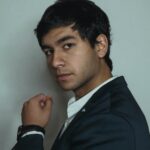 Jason Root is a writer at Gossipify, known for his in-depth coverage of famous people in entertainment, sports, and politics. He has a passion for uncovering the stories behind the headlines and bringing readers an inside look at the lives of the famous. He has been writing for Gossipify for several years and has a degree in Journalism from UC Berkeley.