A new scandal haunts Belinda, but now it involves her father, Ignacio Peregrine, and her father's family. The brother of the singer's father accuses him of scamIn addition, a cousin of the actress confirms that she is a woman "interested".
They accuse Belinda's father of depriving his siblings of the family property
Fernando Peregrín, Ignacio's brother, revealed details of the alleged millionaire divestment he and his siblings experienced in the 1980s by Belinda's father.
The pensioner who suffers from cancer and lives in a home for adults in Madrid, thinks his brother is a "criminal".
"We know that it took that time, the year 80, 81, between him and my cousin 20 million (peseta) from a farm10 million each, which today would easily be 250,000, 300,000 euros, they divided them" he said clearly annoyed on the program "Gossip No Like".
"I don't know how he did it, but he sold it. I don't know how, if he had power, but He sold it and kept all the money.", he added.
Don Fernando assures that Ignacio "took money from his account" because "He forged the signature."
Ignacio Peregrín would have blackmailed his parents
According to information presented on 'Gossip No Like', Belinda's father allegedly blackmailed her parents into keeping 60 percent of the shares in the family business.
When her parents and older sister died, reportedly sold the company and left his family millions of dollars in debt, which continues to this day.
"I found out I have one live embargo of 80 thousand euros. What happens is that since I receive a pension that is less than the minimum wage, they cannot catch me, but still I have been caught twice," explained Fernando Peregrín.
They accuse Belinda's father of exploitation and prostitution
Stephenie Peregrín, Belinda's cousin, recently met the singer, because according to the information presented on the show, Ignacio had hidden from her daughter the existence of her sister Rocío, who is Stephenie's mother.
The young soul singer shared with the program the impression she got from her famous cousin.
" She was an interesting girl If you don't have something that interests this girl, she won't pay attention to you and I didn't have anything that interested her, because when she saw me it wasn't such a nice meeting because it seemed like she didn't want anything to do with me."
In addition, the singer asserts that they know that her cousin has been exploited by her father.
"I already knew a little about her, like she was a person who was taking advantage of her, l They burst very young… She's been with older men, I think she's with them for the money because she needs money."
Stephenie believes that her uncle Ignacio is living on Belinda's money: "I think her father keeps giving her money, now Nacho is living with her […] I feel so sorry for this girl," he added.
For his part, Fernando Peregrin assures that his nephew is "seducing" their partners for financial gain.
"This woman has experience in this, inside it seduces and extracts even the livers to those who look after her," he said of Belinda.
The singer has not commented on the matter. He doesn't even share anything about his family life.
Source: univision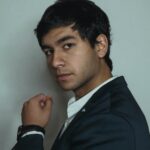 Jason Root is a writer at Gossipify, known for his in-depth coverage of famous people in entertainment, sports, and politics. He has a passion for uncovering the stories behind the headlines and bringing readers an inside look at the lives of the famous. He has been writing for Gossipify for several years and has a degree in Journalism from UC Berkeley.