______________________________
Mario Berlucci
The Mario Berlucci brand has presented a new collection, which includes only 12 models of shoes for early spring. Among them are ankle boots on the platform, leather ankle boots with a block heel, boots with a pointed toe in the spirit of the 2000s, win-win Cossacks, low-speed boots and other trendy models. The line was complemented by bags made of genuine leather, which will perfectly complete each look of the capsule: universal shoppers and models of rigid shape in deep trendy shades, patent leather totes and laconic models made of textured leather over the shoulder.
Messika
Model Kendall Jenner and dancer Elton Mason became the main characters of the new advertising campaign of the jewelry brand Messika.
Kendall has the gift of incredible presence in the camera. From the first frame, all her power is transmitted through the photo. She embodies the values ​​that match our brand: a complete and confident woman, modern, says Kendall Valerie Messika, founder and creative director of Messika. Posing in colorful vintage cars against the backdrop of the Palm Springs desert, Kendall and Elton show off the rings, bracelets, necklaces and other jewelry from the collection. All this was captured by fashion photographer Chris Calls.
Bulgari
Bulgari's Serpenti line is celebrating its 75th anniversary this year. As a symbol of endless metamorphosis and feminine strength, the collection originates in the late 40s with watches and jewelry, continuing the line in leather goods. The precious snake also comes into contact with the world of art. In the anniversary year, Refik Anadol's Serpenti exhibition will continue its journey at the Thyssen-Bornemisza National Museum in Madrid. Also part of the celebration will be a new series of collaborations between Bulgari and other renowned visionary artists.
atmosphere
The clothing and accessories brand is best known for its minimalistic hoodie and jogger suits. But this spring, Atmosphere decided to go beyond the usual and include special models in the new collection. For example, an elongated oversized shirt. It is finished in a universal black shade and decorated with a chevron in the form of a realistic rich red heart. Not only a symbol of love, but also an unusual interpretation of the brand logo.
EMKA
The desire of a woman sometimes cannot be guessed even by the woman herself – what to say about her man. For those who want to please their beloved with fashionable novelties and make her a dizzying shopping experience, but leave the choice of things to her, the Russian clothing brand Emka has prepared gift cards. You can buy certificates in denominations of 5, 7, 10 and 15 thousand rubles in all offline stores of the network. And spend it on anything, from outerwear to bags.
Source: Hellomagazine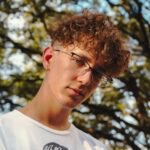 Benjamin Smith is a fashion journalist and author at Gossipify, known for his coverage of the latest fashion trends and industry insights. He writes about clothing, shoes, accessories, and runway shows, providing in-depth analysis and unique perspectives. He's respected for his ability to spot emerging designers and trends, and for providing practical fashion advice to readers.