The Russian brand ROSEVILLE has presented a new cruise collection inspired by the spirit of travel. And even the place for the promotional photo shoot was chosen in accordance with the concept — The campaign was filmed in the picturesque Forte dei Marmi, in the legendary Italian resort. As is customary with ROSEVILLE, among the new products there are many dresses from the day-to-night series that will fit into any style, as well as linen suits, which are now at the peak of trends.
The collection is dominated by bright colors that evoke direct associations with the sea and the sun: azure blue, lemon, malachite green, which are organically combined with noble neutral shades of beige, milky and dark blue. And, of course, the brand's designers prefer flying styles, laconic cut and natural materials such as silk, cotton, linen and knitwear.
The highlight of the cruise collection is a unique nautical-style print made in the French "Toile de Juoy" technique, which was used in the creation of prints as far back as the 18th century. The founder of the brand, Olga Barinova, put a literary subtext into the prints on the novelties — for example, such works as "Robinson Crusoe", "Children of Captain Grant", "Fifteen-year-old Captain" and others, evoking thoughts of carefree calm and adventure.
Source: Hellomagazine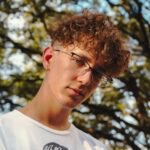 Benjamin Smith is a fashion journalist and author at Gossipify, known for his coverage of the latest fashion trends and industry insights. He writes about clothing, shoes, accessories, and runway shows, providing in-depth analysis and unique perspectives. He's respected for his ability to spot emerging designers and trends, and for providing practical fashion advice to readers.