source: pexels / anetalusina
We spend a lot of time on social networks and follow perfect instagram profiles of even more perfect people. However, we forget that behind these photos are real people, with the same problems and imperfections that we all have. You can focus on inspiring and positive accounts that bring you something. And that may be the plus size models who are not afraid to show their true body. You've probably heard of Ashley Graham and Tess Holliday, who have become famous in the fashion world for global campaigns.
Tess Holliday
From an early age, she longed to be a model, but without success. That changed when MiLK Model Management found that Tess had more than 625,000 fans on Instagram. She founded a movement on the Internet called #effyourbeautystandards, which supports women who do not worry about their figure. He also urges other corpulent women not to be afraid to expose the curves of their bodies.
source: instagram/ tessholliday
Ashley Graham
As one of the most well-known plus size models with curves, she paved the way for greater inclusiveness and physical diversity in the fashion industry, thus giving others the opportunity to assert themselves and generally love their bodies.
Iskra Lawrence
The British model quickly became famous in the fashion industry after the American Eagle chose her as one of her models. She also made herself visible by promoting the positivity of the body on her social networks and zero photo retouching.
Jada Sezer
Jada is an inspiration to all women who have a bra size G and thought they couldn't run. In 2018, she ran the London Marathon in her underwear only to prove that fitness can be done in all sizes.
source: instagram/ jadasezer
Precious Lee
Not only is she the first African-American model with curves to appear on American Vogue, but she is also a supporter of size and racial diversity. She also played alongside famous stars such as Rihanna, Lizzo and Bella Hadid.
Barbie Ferreira
You probably know Barbie from the role of Kat Hernandez in Euphoria, but she is also a Brazilian-American actress and model. She has worked as a model for the brands Aerie, Adidas, Asos, Forever 21, H&M, Missguided and Target.
Saffi Karina
She is an entrepreneur and a great supporter of various body shapes, but also ethnic groups, appearing on the catwalk. The famous British model Saffi collaborates with well-known brands such as AFSP NYC.
Diana Veras
An African-Latin American represents teenage girls who have not appeared in high fashion campaigns before. You will almost always find Diana Veras with a "feminist" necklace, sneakers and overalls.
source: instagram/ mynamesdiana

Source: Moda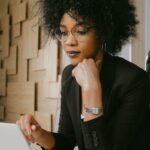 Camila Luna is a writer at Gossipify, where she covers the latest movies and television series. With a passion for all things entertainment, Camila brings her unique perspective to her writing and offers readers an inside look at the industry. Camila is a graduate from the University of California, Los Angeles (UCLA) with a degree in English and is also a avid movie watcher.