photo: courtesy of Louis Vuitton
Virgil Abloh worked at the Louis Vuitton fashion house from 2018 to 2021 as the artistic director of men's collections. The designer was based on his first version of the bracelet from 2020, and this time, through the connection of the fashion house with the UNICEF organization, it helps children in need. The novelty carries the same design codes, but in a variation of new materials and colors. The chain, padlock and Louis Vuitton pendant are made of natural metal or black titanium – all in combination with neon yellow, rainbow or black cord.
photo: courtesy of Louis Vuitton
Following the #MAKEAPROMISE campaign, Louis Vuitton pledged to raise awareness and funding to support UNICEF's work to provide children affected by conflict and disaster with access to water, sanitation, nutrition, education, health and protection. By purchasing Silver Lockit, clients have the opportunity to help children at risk.
The original concept of the Silver Lockit bracelet by Virgil Abloh, which was first introduced in February 2020, brought fresh esprit to the collection. The artistic director of the men's collections provided the accessory with his iconic distinctive chain and a stronger string; the design is crowned by a silver padlock and a Louis Vuitton pendant in the back.
photo: courtesy of Louis Vuitton
Since 2016, the Louis Vuitton brand has managed to raise more than $ 18 million for UNICEF through the sale of bracelets and pendants from the Silver Lockit collection. As part of UNICEF's ongoing support, new variations of the Silver Lockit bracelet are launched each year. Virgil Abloh will go to UNICEF for $ 100 to buy each Silver Lockit by Virgil bracelet.
photo: courtesy of Louis Vuitton

Source: Moda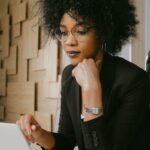 Camila Luna is a writer at Gossipify, where she covers the latest movies and television series. With a passion for all things entertainment, Camila brings her unique perspective to her writing and offers readers an inside look at the industry. Camila is a graduate from the University of California, Los Angeles (UCLA) with a degree in English and is also a avid movie watcher.