source: canva / studioroman
Are you wondering what to buy your dear half for this holiday in love? Here we will write you some great tips, from which you will definitely choose. Strawberries, champagne, flowers and chocolate are a classic that will not get bored. But what try something else?
1. An original gift for both
Do you want a gift that will last and you will both enjoy it? Then you can choose bracelets for lovers with a little heart. It's possible for him engrave initialssymbol or text as proof of your love.
ryjeme.cz/ 2x bracelet with own text 699 CZK
2. A bag full of goodies
Elegant gift bag the goodies themselves! Here you will find a set of pralines that will create the right romantic atmosphere, a velvet table of chocolate, crunchy almonds in raspberry dust, sweet hot chocolate to warm up and as a bonus, each bag comes with a big pink heart filled with strawberries to the brim.
doncoco.cz/ valentine bag full of love 1190 CZK
3. Love socks
Won't you suffer for big gifts and will you be pleased with the little things? Then bet on the beautiful valentine socks for couples. Love socks for her carry a heart motif and keys to unlock the lock on a pair of men's socks. But that's romance, what do you say?
wantee.cz/ socks love 314 CZK
4. Sweet as a squirrel
Do you suffer from a healthy diet and do not want to drink chocolate? In that case it will Valentine's box from Squirrel the real thing, literally nutty. The package includes raspberry almonds, cherries in dark chocolate and raffaello almonds.
vesela-veverka.cz/ valentýnský box 640 CZK
5. Get angry together
Do you need to spice up your relationship? Valentine's Day is the perfect time for that! With the game Innocent Deluxe Games you will experience unforgettable experiences that will push the boundaries of your intimacy a bit further. Sit facing each other comfortably and enjoy every innocent and infernally sinful task that the game will get in your way.
ruzovyslon.cz/ Innocent Deluxe Games 999 CZK
6. Beer specialties
Which guy doesn't love beer? Make him happy with this set and He will surely love you all the more! Surprise your partner with an original gift in which, in addition to the world's best beers, he will also find honest gourmet specialties.
manboxeo.cz/ loveboxeo full of beer specialties 899 CZK
7. Surprise for a partner
Are you wondering what kind of jewelry your dear partner would like? What to buy a straight jewelry box? Leatherette jewelry box The Stackers brand in old pink is the perfect organizer for jewelry and as a great gift for women.
eppi.cz/ jewelry box light pink Paris 1290 CZK

Source: Moda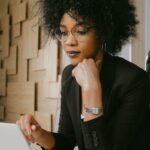 Camila Luna is a writer at Gossipify, where she covers the latest movies and television series. With a passion for all things entertainment, Camila brings her unique perspective to her writing and offers readers an inside look at the industry. Camila is a graduate from the University of California, Los Angeles (UCLA) with a degree in English and is also a avid movie watcher.