______________________________
Spring in November? Yes, yes, and yes again! On gloomy autumn days, on Novy Arbat we teleport to sunny spring – at the beauty festival in BoscoVesna!
This weekend at the Articoli by Bosco event, dedicated to the long-awaited Black Friday, you will find consultations from leading beauty experts, contests, prizes, discounts up to -15% on new items from your favorite brands, and, of course, the holiday atmosphere!
Special beauty stations are planned for the event – don't miss the opportunity to visit them all! Here, Articoli by Bosco specialists will select for you personal care from the brands La Colline, MBR, Dr. Sebagh and Eliokap. You can also try premium Spa-hand care from the brands Company de Provance and Hobe Pergh, do professional make-up by Terry, and a socionics expert will select a unique fragrance from the best niche perfume houses especially for you. To keep your energy up while shopping, we recommend visiting the Phyto bar and trying Thalgo's delicious and healthy collagen shakes.
Make purchases with up to -15% discount and receive gifts from your favorite brands! Black Friday discounts apply to both fashion collections of clothing, footwear and accessories brands, as well as cosmetics and perfumes (presented in the Articoli by Bosco space) and jewelry (presented in the Sublime by Bosco space).
Every hour on the 2nd floor of BoscoVesna there will be a prize draw, and at the end of the holiday you will have a super draw and a chance to win a beauty-box from Articoli by Bosco and a certificate from BoscoVesna partner Aldo Coppola.
Have a nice weekend and see you at BoscoVesna on Novy Arbat!
Source: Hellomagazine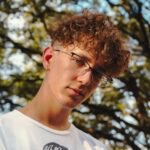 Benjamin Smith is a fashion journalist and author at Gossipify, known for his coverage of the latest fashion trends and industry insights. He writes about clothing, shoes, accessories, and runway shows, providing in-depth analysis and unique perspectives. He's respected for his ability to spot emerging designers and trends, and for providing practical fashion advice to readers.