______________________________
A presentation of a new collection of overalls from the Russian brand KAAMBEZ_ONE took place in Moscow. On this occasion, the guests, among whom eminent stylists and bloggers were noted, were invited to a public talk with top stylist Oksana On, where they could learn more about the après-ski style and the design history of the main ski must-have. Among other things, they managed to try on costumes from the new capsule and pick up accessories.
Models from the new KAAMBEZ_ONE collection are distinguished not only by a bright palette of shades and textures, but also by high-tech performance. All overalls are sewn from a membrane that protects against wind and moisture, but at the same time allows air to pass through. In addition to the membrane, softshell is used in the creation of overalls – a fleece-based material with an additional layer of a new generation of portex, as well as fitsystem – a color-resistant fabric with water-repellent impregnation.
The collection is already available offline and on the official website of the brand.
Source: Hellomagazine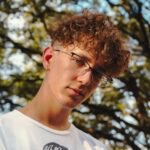 Benjamin Smith is a fashion journalist and author at Gossipify, known for his coverage of the latest fashion trends and industry insights. He writes about clothing, shoes, accessories, and runway shows, providing in-depth analysis and unique perspectives. He's respected for his ability to spot emerging designers and trends, and for providing practical fashion advice to readers.