______________________________
French fashion designer Paco Rabann has died at the age of 88. The information was published by the newspaper Le Monde. The cause of death was not disclosed. According to the publication, the designer died at his home in the village of Portsal in northwestern France.
The House of Paco Rabanne wishes to honor the memory of our visionary designer and founder. He was one of the most important fashion figures of the 20th century and his legacy will remain a constant source of inspiration. We are grateful to Mr. Raban for creating our avant-garde heritage and defining a future with limitless possibilities," the brand said in a statement.
Paco Raban was born on February 18, 1934 in the Basque Country and rose to prominence in the 1960s. The fashion designer presented his first collection in 1966 in Paris. For the first time, clothes were made from alternative materials: plastic, paper and metal. Outfits from Raban were worn by world movie stars, including Audrey Hepburn and Jane Fonda. The fashion designer retired in 1999, after which he rarely took part in public events.
Source: Hellomagazine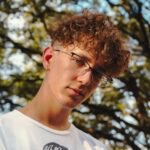 Benjamin Smith is a fashion journalist and author at Gossipify, known for his coverage of the latest fashion trends and industry insights. He writes about clothing, shoes, accessories, and runway shows, providing in-depth analysis and unique perspectives. He's respected for his ability to spot emerging designers and trends, and for providing practical fashion advice to readers.