Meet women who have innovated in entrepreneurship and are prominent founders and / or CEOs
According to data from the Nubank Data study in collaboration with Sebrae and the Inter-American Development Bank (IDB), in the first seven months of 2021, individual Micro-enterprises with men in the lead had an average revenue 23% higher than those led by women.
But they wouldn't even need official data to know that women face enormous difficulties in the world of entrepreneurship. And if we turn our attention to startups, the scenario is even more difficult. However, they are there, breaking down barriers and teaching entrepreneurship lessons.
Distrito Female Founders Report with Endeavor and B2Mamy revealed that in 2020 startups founded exclusively by women received only 0.04% of the total raised in contributions.
With the pandemic, the picture of inequality has deepened and the number of female entrepreneurs has fallen by 50% more than men, according to a Nubank survey.
Given this situation, we list 8 inspiring women who have innovated in entrepreneurship and are founders and / or CEOs of great national importance.
Tatiana Pimenta
Vittude CEO and co-founder, she is the leader of one of the healthtechs in the development of mental health programs for companies. She is also the host and creator of the Terapeutizados podcast, as well as being an internationally awarded entrepreneur from the Cartier Women's Initiative. Tatiana studied an MBA from Insper and finance from IBMEC – and a Bachelor of Civil Engineering from UEL.
The executive's professional career began in multinational construction companies such as Votorantim Cimentos and Cimpor, where she was responsible for the operational and commercial area. You also worked at Arauco do Brasil and Hilti, which develops, manufactures and sells construction products.
After more than 10 years of experience in the sector, Tatiana has migrated to the mental health area, where, in collaboration with Everton Höpner, she founded Vittude, a company that offers solutions in diagnosis, emotional education, mental health acculturation and psychology online. .
Ana Meneguini
She is founder and strategist in Branding, Demand Generation and Revenue at Introduce to Market (ITM). She with over 20 years of experience and expertise in Branding, Growth, trade marketing, sales, internal and institutional communication. The high level of specialization in these issues is due to the fact that she is a visionary of the places she can reach as an entrepreneur and with a leadership profile driven by the challenge and focused on results.
A natural entrepreneur, she has a postgraduate degree in Marketing from FGV, an MBA in Business Management from USP and mentor of the DPE (Delas, para Elas) movement and other initiatives that aim to promote female leadership and entrepreneurship.
Denise Asnis
Denise is a founding partner of Taqe, a digital recruiting and selection platform for job vacancies and courses, and a professional with over 25 years of experience. You have worked in leading companies in terms of people management, sustainability and corporate training, such as Natura, Citibank and Banco Crefisul.
Dani Junco
CEO and Founder of B2Mamy, she is one of the most important names in the country when it comes to innovation and motherhood. When she became a mother, she discovered a world she did not know, a world where women had to choose between being a mother or a leader and they chose both, she wrote a new page in her career and founded B2Mamy, SocialTech specialist in mothering and leading and economically free women, generating impact through community, education and employability.
The startup has about 50,000 women registered on the B2Mamy digital platform and more than 30,000 trained women and wants to connect and empower those seeking to enter the environment of innovation and technology.
Dani is a marketing, sales and community management expert and has been on the market for 16 years. With a post-graduate degree in Marketing, Strategy and Data Management, she has transformed her difficulty returning to work after becoming a mother, into a solution for other mothers and women who wish to undertake.
Cristian Giordano
CEO of Functional Health Tech, has an undergraduate and postgraduate degree in Marketing from ESPM. He has gone through "Big Pharma" such as Sanofi, Boehringer Ingelheim, MSD, Pfizer, Lundbeck and Teva, always acting decisively in different business areas. In recent years he has been at the forefront of the transformation and growth of Teva pharmaceuticals in Brazil.
In addition to her experience and success stories, Cristiane is recognized for defending the issues of diversity and integrity within the workplace and since 2020 she has been part of the Pharma Executive Women group, which brings together women in senior management positions in the pharmaceutical sector, offering mentoring for professional women starting to fill management positions.
Nara Yachan
Nara is the founder of Cuponeria, a discount coupon platform. With 10 years of pioneering the niche and over a million coupons issued per month, the platform promises to help Brazilians save money every day.
Cuponeria currently has 7 million users and more than 2,000 partner brands, including Marisa, Shopee and the largest delivery apps. Nara was Forbes Under 30, has a BA in Economics from UFRJ and an MBA in Business Management and Development, also from UFRJ.
Mariana Achutti
Mariana is the founder and CEO of Sputnik, one of the largest business schools in Brazil. The entrepreneur seeks to generate changes in the corporate universe, using creative and disruptive education for this purpose, having reached companies such as Google, Facebook, Globo, Boticário, Ambev, among others.
Mariana worked for years as a manager of Perestroika, a school of creative activities, listed as "one of the nine companies of the new Brazilian economy", in 2014 she undertook, creating Sputnik, the In Company arm of Perestroika.
Lais Macedo
President of Lide Futuro – Grupo de Líderes Empresariais, he has a degree in Public Relations and a postgraduate degree in strategic management, with a specialization in relationship marketing, experience, impact and influence.
Laís created and directs W Lide Futuro, an empowerment arm based on women's competence, dialogue and attitude. With a wide and qualified network of networks, you believe in the strength of connections and in a consolidated network.
+The best content in your email for free. Choose your favorite Earth Newsletter. Click here!
Source: Terra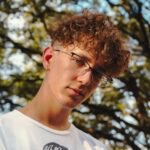 Benjamin Smith is a fashion journalist and author at Gossipify, known for his coverage of the latest fashion trends and industry insights. He writes about clothing, shoes, accessories, and runway shows, providing in-depth analysis and unique perspectives. He's respected for his ability to spot emerging designers and trends, and for providing practical fashion advice to readers.