The project called "Alma Pantaneira" assisted around 700 people and performed more than 4,000 medical and dental procedures in 2022
Every year since 2012, the orthopedic Waldir AlbanezeAged 42, he takes advantage of the holiday period and travels to isolated areas of the Pantanal to provide primary care to the population living in areas without support from the public health system.
With him are three other doctors, four dentists, two veterinarians and a support team of about 20 people, including mechanics, cooks, logistics workers, researchers – all volunteers – as well as the officers made available by the local Navy to provide support and security. And the Expedition Soul Pantaneiracreated by the Instituto Alma Pantaneira (IAP), a non-profit organization founded by Albaneze.
Shipping starts from Pocone (MT) and it takes two days for the first stop. Travel to different cities in the region until Corumba (MS). The two-week journey covers 1,100km in 4×4 vehicles, which can traverse flooded, sandy and rugged terrain.
"These are regions where it is only possible to arrive by plane, tractor, horse and prepared car," says Albaneze. Due to the difficulties of access and the distance, public assistance is practically absent due to the high cost. It is also difficult to find professionals willing to work in these places.
At stops, the group sets up "offices" in tents and on balconies and farm rooms, and assists from children to the elderly. The dentists operate from three mobile offices and provide services such as caries treatment, tooth extraction and even making dentures, as well as cleaning and brushing instructions.
Last year, General Motors, which supports projects in the Pantanal, donated portable dental X-ray equipment that aids in diagnosis. Doctors deal with skin, orthopedic and general medicine problems.
"The idea is to provide primary care, with preventive activities such as fluoridation in children, assessment of blood pressure, blood sugar and other procedures; when we identify a pathology, we prescribe the drugs that we receive from the Municipality of Corumbá," says Albaneze .
In November, when the 11th shipment took place, more than 4,000 procedures were performed, a record number. "In the first three years the average attendance was 150-200 people, then it went to 300-400 and this year it was 700", he informs.
Learning from grandfather
As a child, Albaneze spent his holidays on the farm of his grandfather Romeo, a renowned doctor from Corumbá, and he saw trucks arriving on the spot with people in buckets, people arriving on horseback or by tractor to talk to his grandfather, who assisted everyone. "They would hear the plane coming and run there." When he graduated in medicine he decided to help people like Romeo did, but instead of waiting for them to come to him, he went to meet them.
"I bought a jeep and my father (a businessman in the restaurant business) and I started visiting isolated areas to provide assistance to the people of the Pantanal." For the first four years the two traveled with few volunteers.
In 2016, Albaneze formally created the IAP and the Expedição Alma Pantaneira project and the group of volunteers has grown. Currently, the team of doctors and dentists comes from various parts of Brazil, such as Rio de Janeiro and Minas Gerais. Some participate frequently and others do a sort of rotation.
Sponsorships have also increased and currently cover 50% of the expenses, which are around R$ 550,000 per shipment. "Before, participants paid their dues and paid their expenses." In 2022, the group received extra help with the loan of two Navy trucks and two GM S10 Z71 pickup trucks. Eight other vehicles either belonged to the participants or were donated by entrepreneurs from the region.
Albaneze works as an orthopedic at Santa Casa and at the Military Police of Campo Grande (MS). He and his father Geraldo participated in the 11 editions of the expedition – always held during his holidays – and he is already preparing the itinerary for the next one, in October 2023. "Helping these isolated people who have no resources is something priceless to us."
The expedition also has researchers studying ways to improve the water that supplies this population, which is ferruginous and brackish, and also to recover Pantanal traditions lost in the last decade, such as "beef" cattle (a typical way of removing the meat of the animal to make dried meat).
Source: Terra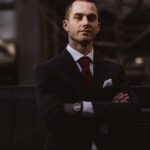 Ben Stock is a lifestyle journalist and author at Gossipify. He writes about topics such as health, wellness, travel, food and home decor. He provides practical advice and inspiration to improve well-being, keeps readers up to date with latest lifestyle news and trends, known for his engaging writing style, in-depth analysis and unique perspectives.