While he wasn't exactly silent on the radio, he produced documentaries and short films and helped direct a musical based on almost known on Broadway: Cameron Crowe has certainly been calmer since the double flop of 2015/2016 which was Good morning in theaters and roadies on TV. But he's back to develop a passionate project about one of his favorite people: folk icon Joni Mitchell.
Second On the line's Jeff Schneider, Crowe worked with the 79-year-old music legend (whom he's known since the 1970s, when he was a rookie journalist working for rolling stone) to create a film that is more than a standard biopic.
Few concrete details are available, other than that it will be a narrative rather than a documentary, so we don't know if it will feature actors of different ages playing Mitchell over the years or if they find another creative way to tell their story. But the folk music legend, winner of 10 Grammy Awards and inducted into the Rock and Roll Hall of Fame since 1997, certainly has a history and catalog worthy of a film. Hopefully, this will see Crowe return to his classic Oscar form.
Source: EmpireOnline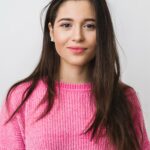 Rose James is a Gossipify movie and series reviewer known for her in-depth analysis and unique perspective on the latest releases. With a background in film studies, she provides engaging and informative reviews, and keeps readers up to date with industry trends and emerging talents.