The specials, narrated by Morgan Freeman, feature more than 60 interviews conducted with famous actors, executives and legendary directors.
One Hundred Years of Warner Bros.: Four documentary specials will be released on HBO Max in celebration of the Warner Bros. centennial. The documentaries are narrated by Morgan Freeman and directed by Leslie Iwerks, an Oscar and Emmy nominated filmmaker known for her work in "The Imagineering Story" and "Recycled Life".
The first two specials will be released May 25also screened at the Cannes Film Festival, in the Official Selection of Cannes 2023 Classics. The third and fourth specials will be available on the platform on June 1st.
The documentaries explore Warner Bros.'s impact in art, commerce and culture, telling the unique story of the legendary entertainment studio in its 100th anniversary – after all, 100 years isn't for everyone, huh? Through testimonies from directors, actors, executives, journalists and historians, the four specials trace the origins of Warner Bros. from its founding in the 1920s by four immigrant brothers, through decades of creative initiatives and impactful stories, to the mergers history of the 2000s that transformed the company into a global entertainment powerhouse.
Featuring the voice of Morgan Freeman and excerpts from iconic films and hit TV series, the documentaries offer a fascinating behind-the-scenes look at the defining stories that have thrilled audiences around the world for generations.
https://www.youtube.com/watch?v=cia4alxDgxU
Find out more about each of the documentaries
1. 100 Years of Warner Bros.: What dreams are made of
Four brothers embark on the journey to build a film studio from scratch, dealing with the transition from silent to "talkie". As the Warner brothers battle Nazism during World War II, personal ambitions lead to familial betrayals.
2. Warner Bros. 100 Years: Clint, Kubrick and Kryptonite
After a historic sale, Warner Bros. faces the turmoil of the 60s and 70s. Under the leadership of a new CEO strategist, the company enters an era of unique stories and innovative projects.
3. 100 Years of Warner Bros.: Heroes, Villains & Friends
In the 1980s, a new generation helps solidify Warner Bros. as a leader in Hollywood's blockbuster era. After a historic merger, the company becomes one of the biggest powers in the world of entertainment.
4. 100 Years of Warner Bros.: Wizarding Worlds and Big Bang
As the new millennium ushers in a new era of business partnerships marked by mergers, Warner Bros. continues to value authentic voices by leveraging the latest technologies of the digital age.
The four documentaries feature more than 60 interviews with legendary directors, actors and executives including Kim Basinger, Candice Bergen, Linda Blair, Orlando Bloom, Quinta Brunson, LeVar Burton, Tim Burton, Lynda Carter, Jon M. Chu, George Clooney, Chris Columbus, Kevin Costner, Alfonso Cuarón, Ellen DeGeneres, Robert De Niro, Ernest Dickerson, Clint Eastwood, Toby Emmerich, Morgan Freeman, William Friedkin, Gal Gadot, Andy Garcia, Tony Gilroy, Ron Howard, Ke Huy Quan, Patty Jenkins, Harvey Keitel, Linda Lavin, Chuck Lorre, Baz Luhrmann, Leonard Maltin, Ben Mankiewicz, Matthew Modine, Gregory Nava, Christopher Nolan, Edward James Olmos, Gregory Orr, Jesse Palmer, Todd Phillips, Daniel Radcliffe, Keanu Reeves, Charles Roven, Martin Scorsese, Jacqueline Stewart, Oliver Stone, Emma Thomas, Cass Warner, John Wells, Oprah Winfrey, Constance Wu, among others.
Warner Bros. 100 Years of Production is responsible for Warner Bros. Unscripted Television, Warner Horizon and Iwerks & Co. Leslie Iwerks, Mike Darnell, Brooke Karzen, Dan Sacks and Bridgette Theriault are executive producers, while Rebecca Ratliff Cameron, Richard Burgio and Stacey Thomas-Muir are co-executive producers.
Source: Terra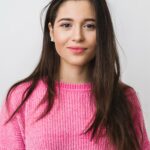 Rose James is a Gossipify movie and series reviewer known for her in-depth analysis and unique perspective on the latest releases. With a background in film studies, she provides engaging and informative reviews, and keeps readers up to date with industry trends and emerging talents.