This is the end of the Reagan family. After Young Sheldon bows out at the end of Season 7, it's another CBS franchise preparing to say goodbye.
our colleagues Deadline It was actually announced that the 14th season of Blue Bloods would be the last. The detective series led by Tom Selleck (Magnum) will say goodbye to fans in the final season of 18 episodes, which is divided into two parts.
The first 10 episodes will be broadcast from February 16, and the next 8 should be offered in the fall of 2024.
Centering on the Reagan family's father-to-son justice, Blue Bloods is one of the most-watched series on CBS. Airing on Friday nights in the US, it is the third most-watched drama on the US channel with 9.54 million viewers. A number that increases to 11 million thanks to repetition. So Blue Bloods bids farewell in full glory.
"Blue Bloods will forever be a part of CBS' legacy. The series has ruled Friday nights with unprecedented dominance since its launch and has established itself as a mainstay of our programming thanks to its dedicated fan base.CBS Entertainment President Amy Reisenbach and CBS Studios President David Steph said.
The fate of Blue Bloods has been hanging in the balance for months. Its renewal last March for a 14th season was the subject of difficult negotiations, with CBS demanding significant budget cuts.
The cast and producers eventually agreed to take a pay cut to keep the series going and hundreds of cast members to keep their jobs. Many sources speculated that this 14th season would be the last. Now in its fourteenth season, Blue Bloods is one of CBS's 10 longest-running series.
"It has been an honor and a privilege for the past 13 years to work on a series that not only celebrates the men and women who protect New York, but also shows the importance of family.", said the star of the series, Tom Selleck.
"Working with this incredible cast, writers, producers, directors and crew has been a dream come true and I am grateful to have been a part of this extraordinary team for over 275 episodes."
In France, Blue Bloods airs for the first time on the Série Club channel. The first 10 seasons are now available on the Paramount+ platform.
Source: Allocine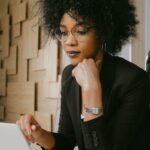 Camila Luna is a writer at Gossipify, where she covers the latest movies and television series. With a passion for all things entertainment, Camila brings her unique perspective to her writing and offers readers an inside look at the industry. Camila is a graduate from the University of California, Los Angeles (UCLA) with a degree in English and is also a avid movie watcher.