Boxing champ Prince Naseem "Naz" Hamed gets the sports bio treatment. Paddy Considine and Mena Massoud are on board to play Giant.
With The increaseWritten and directed by Rowan Athale, the film will follow the true story of Hamed's (Massoud) humble beginnings in the rugged working-class streets of Sheffield and his discovery by Brendan Ingle (Considine), an ironworker turned boxing trainer. Their unlikely partnership along with Naz's unorthodox style, arrogant personality and in-ring dominance propelled them to the top of boxing's elite, all despite Islamophobia and racism.
And Athale is thrilled that a Sylvester Stallone, who has some experience in boxing films, is among the producers. "The story of legendary boxing trainer Brendan Ingle and his tumultuous relationship with protégé 'Prince' Naseem is legendary and truly cinematic," he says. "It's exciting, necessary, exhilarating and heartbreaking, and making this film with the incomparable Paddy Considine and Mena Massoud, and with the support of the incomparable Sylvester Stallone and his team at Balboa Productions, is a dream come true."
Source: EmpireOnline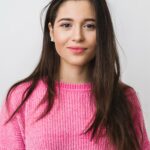 Rose James is a Gossipify movie and series reviewer known for her in-depth analysis and unique perspective on the latest releases. With a background in film studies, she provides engaging and informative reviews, and keeps readers up to date with industry trends and emerging talents.