In an Instagram post, Tom Morello said he is not open for debate.
Tom Morello revealed last Monday, the 18th, which is the best drummer of all time. In an Instagram post, the guitarist from Rage Against the Machine wrote in the caption:
"I've heard there's been some controversy on this subject lately, so let me clear the fools up: Meg White is one of the greatest drummers in rock n roll history"
The guitarist still claims that he is not open to debates and highlights all the characteristics ofMeg Whitemember of The White Stripes.
"It's not even up for debate. There are a handful of NEVER drummers who are instantly recognizable playing their best songs (…) She has style, swag, personality, vigor, taste and awesomeness that are off the charts and a vibe that is untouched by all you drummers"
The 48-year-old drummer played a crucial role in defining the sound of The White Stripes, using just a kick drum, snare and hi-hat. His drumming was characterized by a strong sense of rhythm, and his use of space and silence was impressive.
Check the publication of Tom Morello below:
View this photo on Instagram

A post shared by Tom Morello (@tommorello)
Source: Rollingstone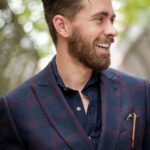 Earl Johnson is a music writer at Gossipify, known for his in-depth analysis and unique perspective on the industry. A graduate of USC with a degree in Music, he brings years of experience and passion to his writing. He covers the latest releases and trends, always on the lookout for the next big thing in music.