Primavera Sound Barcelona day two headliner Kendrick Lamar wore clones during the performance of "Savior"
To close the second day of presentations of the Primavera Soundbarcelona last Friday (2), Kendrick Lamar used a group of look-alikes – similar to the iconic show of Eminem at the MTV VMA's 2000. For the award, Eminem brought dozens of his look-alikes while playing "The Real Slim Shady".
At the Primavera Soundthe clones of Kendrick appeared while he and Baby Keem were playing "savior"from disk Mr. Morale & The Big Steppers (2022). Onstage, the clones appeared in white T-shirts, black jumpsuits and glasses.
View this photo on Instagram

A post shared by Kendrick Lamar Bible (@kendricklamarbible)
View this photo on Instagram

A post shared by Kendrick Lamar Bible (@kendricklamarbible)
If the move is a reference to Eminemit would not be the first time that Kendrick Lamar draws inspiration from the legendary rapper. talking to the QA in 2016, Lamar credited to Eminem as a major influence on his own art.
I got my clarity just by studying Eminem as a kid. How I got into the studio was just curiosity. I had a love for music, but it was curiosity."
Kendrick points out that, when listening to the iconic album The Marshall MathersLP (2002), became interested in knowing more about the creation process of Eminem – what pushed him to work with music.
"How does it work? What he is doing? How is he stringing his words together like that? And then why don't you go to the studio and see? So I did it. Then it became: how do his words cut the beat like that? What is he doing that I'm not doing now that I'm at it? Your timing is impeccable. When he wants to get out of rhythm, he's impeccable. These are things that, with experience and time, I had to learn."
Source: Rollingstone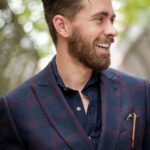 Earl Johnson is a music writer at Gossipify, known for his in-depth analysis and unique perspective on the industry. A graduate of USC with a degree in Music, he brings years of experience and passion to his writing. He covers the latest releases and trends, always on the lookout for the next big thing in music.