Luísa Sonza was angered by the insinuation that she paid to have Demi Lovato in the duet of the song "Penhasco2". Internet users began to speculate that the Brazilian paid a lot of money to complete the partnership. Shocked, Luísa took to social media to deny the rumors.
"Unfortunately I'm sorry to tell you, he didn't charge you anything. And see if you're going to do something with your life and maybe you can get close to where I'm at," Sonza said. to an Internet user on X.
They sang together in concert
It's worth mentioning that the two sang together at The Town and Demi announced the partnership on her Instagram.
On the occasion of the release of the album "Escândalo Íntimo", Demi also saved a post written by Luísa in 2019, in which she said "I love Demi Lovato". In the rescue, made in the stories, the American replied: "I love you too".
Source: Terra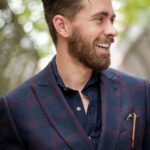 Earl Johnson is a music writer at Gossipify, known for his in-depth analysis and unique perspective on the industry. A graduate of USC with a degree in Music, he brings years of experience and passion to his writing. He covers the latest releases and trends, always on the lookout for the next big thing in music.