On more than one occasion, the former Bon Jovi guitarist reimagined his stage presence with his former colleagues
Member of Bon Jovi between 1983 and 2013, Richie Sambora continues to speculate his return to the band. On more than one occasion, the guitarist reimagined his presence on stage with his former colleagues.
On the podcast Shred With Shiftcommanded by Chris Shiflettguitarist of Foo Fighters. Sambora said to be in contact with John Bon Jovi about returning to the group, but preferred not to reveal details.
Yes, that's right. You know, there's a demand out there for this, especially outside of the United States."
The phrase "talking about it" was also used by the musician in February this year, when he suggested in an interview with Absolute Radio that there could be a meeting between him and the band at the Glastonbury festival, in England. Later, Sambora told United Stations Radio Networks, in the United States, that the reunion was nothing more than rumors (via Rock Radio).
After leaving the Bon Jovi, Richie Sambora met with the group only once, at the Rock Hall of Fame induction in 2018.
Source: Rollingstone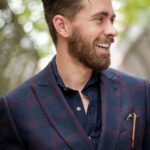 Earl Johnson is a music writer at Gossipify, known for his in-depth analysis and unique perspective on the industry. A graduate of USC with a degree in Music, he brings years of experience and passion to his writing. He covers the latest releases and trends, always on the lookout for the next big thing in music.