Estrela sold the rights to her five studio albums to the group Litmus Music. Find out more!
Singer Katy Perry sold the rights to his five studio albums to Litmus Music. According to information from Billboard magazine, published this Monday (18), the star received 225 million dollars (approximately R$ 1.1 billion) in exchange.
Katy Perry Talks Releasing New Music: 'I'll Be Back'
The deal includes Perry's shares in the master recordings and publishing rights for the five albums released between 2008 and 2020: "One of the Boys","Teenage Dream","PRISM","Witness" AND "Smile."
Led by The Carlyle Group, Litmus has Co-Founder and Creative Director Dan McCarroll, who Perry had worked with in the past. It is worth mentioning that the professional was president of Capitol Records, responsible for the publication of the singer's greatest hits.
Katy Perry is a creative visionary who has made a huge impact in music, TV, film and philanthropy. I am so honored to collaborate with her again and help Litmus manage her incredible repertoire," McCarroll said in a statement.
Co-founder and CEO of Litmus, Hank Forsythsaid this "Katy's songs are an essential part of the global cultural fabric. We are so grateful to be working together again with such a trusted partner, whose integrity shines through in everything they do."
"We believe this is a testament to the team's ability to collaborate with the world's best artists. Katy's iconic songs have not only achieved great commercial success, but have also significantly influenced popular culture."he added Matt SettleCEO of Carlyle.
Experiencing a new phase, Katy is slowing down her music career, focusing more on her Las Vegas residency, philanthropic work and even creating her own little Daisy dove bloomingdaughter of her relationship with the actor Orlando Bloom.
HFTV ON SOCIAL MEDIA 👇
YOUTUBE | INSTAGRAM | TWITTER
FACEBOOK | PODCAST | TIC TOC
Source: Terra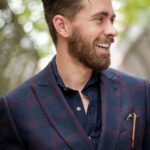 Earl Johnson is a music writer at Gossipify, known for his in-depth analysis and unique perspective on the industry. A graduate of USC with a degree in Music, he brings years of experience and passion to his writing. He covers the latest releases and trends, always on the lookout for the next big thing in music.